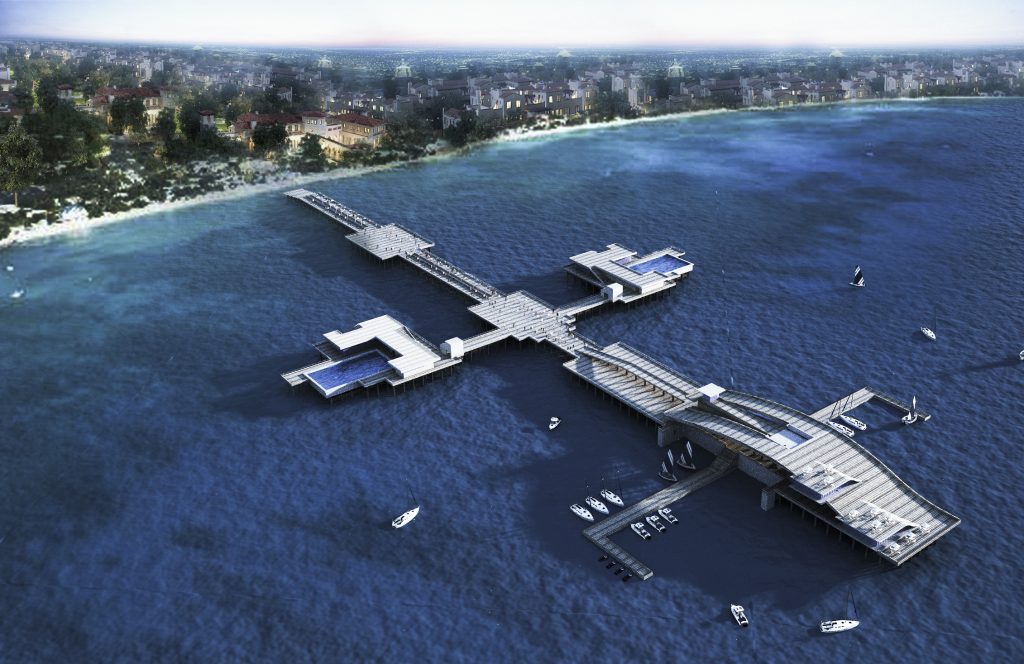 Golbaran Recreation Pier
The proposition consists of a Pier gracefully floating on the shore of the Caspian sea. Located in Nashtaroud is a long pedestrian walkway lined with cafes, restaurants, swimming pools, viewing platforms and a wharf catering for fishing and private boats, jet ski etc.
The Main structure and foundation is designed using hydraulic pile driving methods. The two wings spreading onto the surface of the water help break and divide the forces applied to the structure by the waves.
Two swimming pools on either side of the pier one for women and one for men, provide an exquisite swimming experience where the water is sourced from the sea. This provides security and a safer environment for families to enjoy swimming in the sea without fearing safety risks.
The pier also provides a spectacular view of the horizon with two "eyes" which will host two restaurants for the public to enjoy traditional and modern food while enjoying the scenery.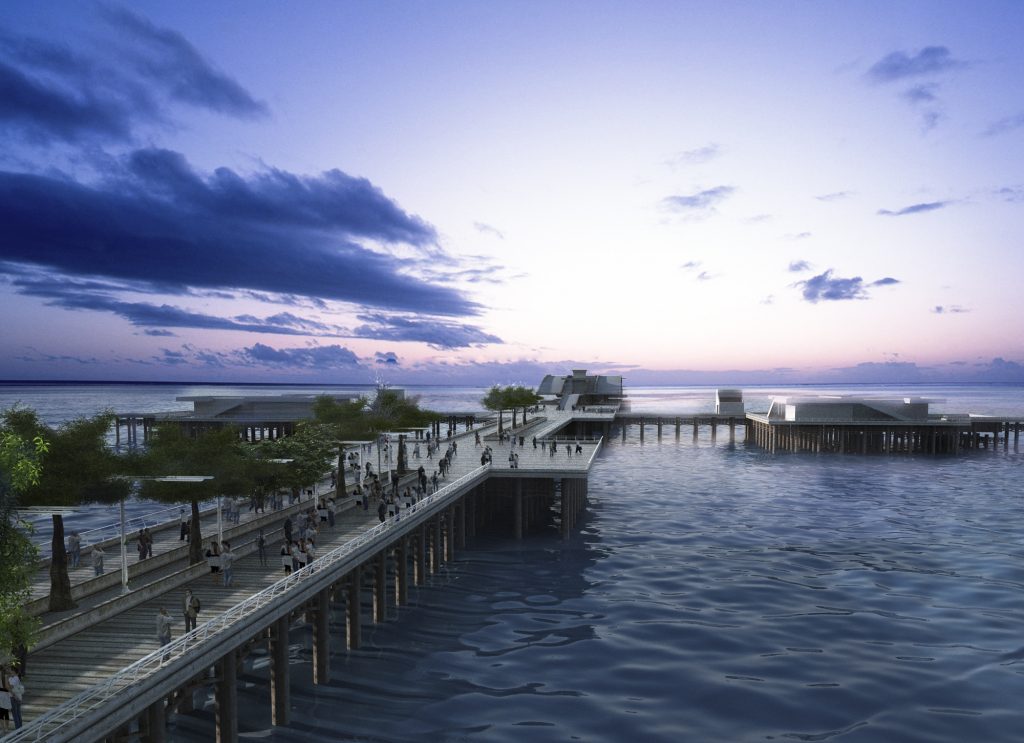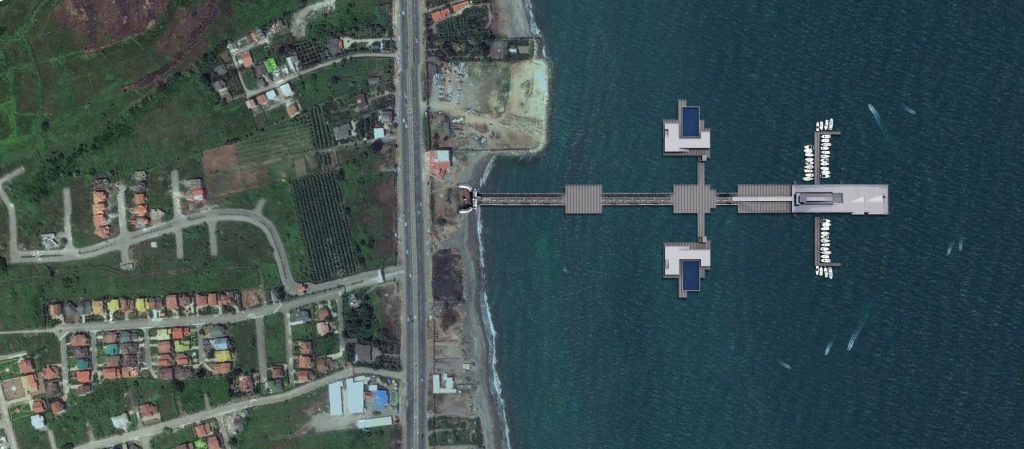 Next Project