The Grand Bazaar of Tehran
Clients
District 15 Municipality of Tehran
In collaboration with
Mana Co.
The Conservation of Historic Architecture as a Tool for Cultural Continuity: A Focus on the Grand Bazaar of Tehran
The grand bazaar of Tehran is a unique ensemble of functioning markets and retailers which has been situated at the heart of the city since its foundation in the early 16th century. It is one of the best preserved surviving bazaars in Iran, distinguished by its particularly rich cultural and architectural heritage. Tehran as the capital of the country has the highest concentration of population in it and the Grand Bazaar at the heart of the city has the most attraction for economical, social and cultural activities.
Situated in the historic part of Tehran, the bazaar is state-protected. It is close to the Imam (Former Shah) Mosque, Golestan Palace, Arg square and many other attractions. Its restoration will conserve a significant number of buildings which will add considerably to the tourist potential of the area, the main historic core of Tehran.
We propose to restore the bazaar and to revitalize its function, providing new opportunities for both shops and the people using them. This will play a great role in the regeneration of the area, which has been subject to decay in the past few decades. the proposal is inspired by traditional Persian architecture. Through its completion with modern lightweight techniques it will be reminiscent of the ancient Persian bazaars.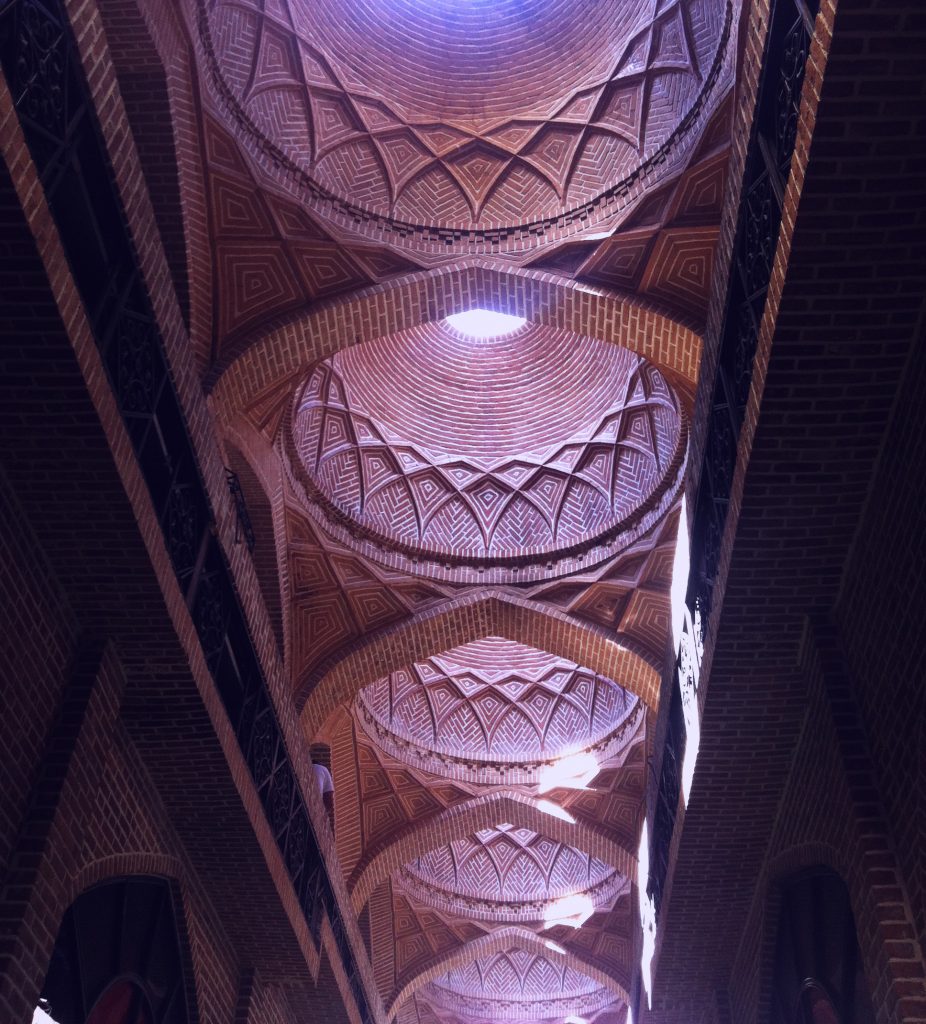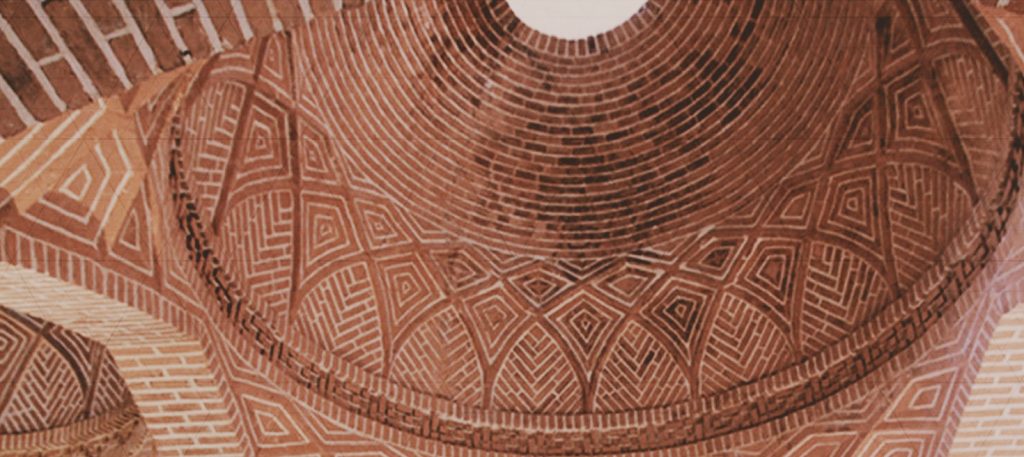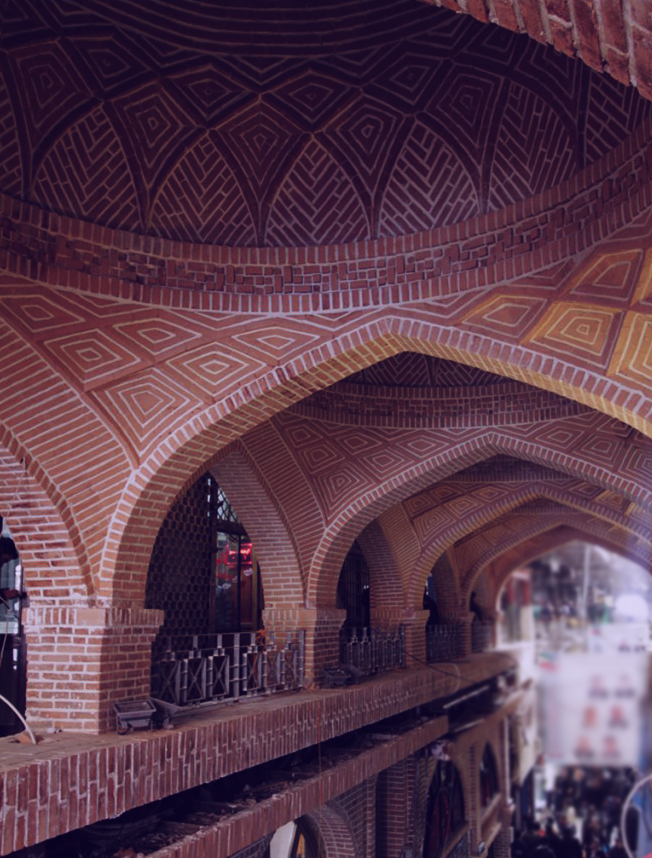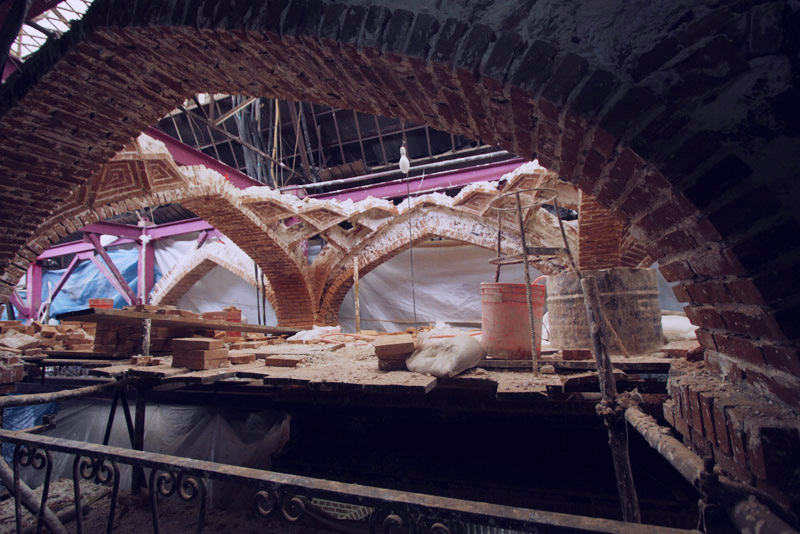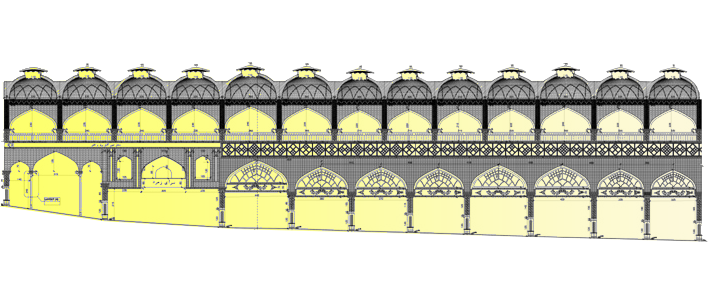 Next Project