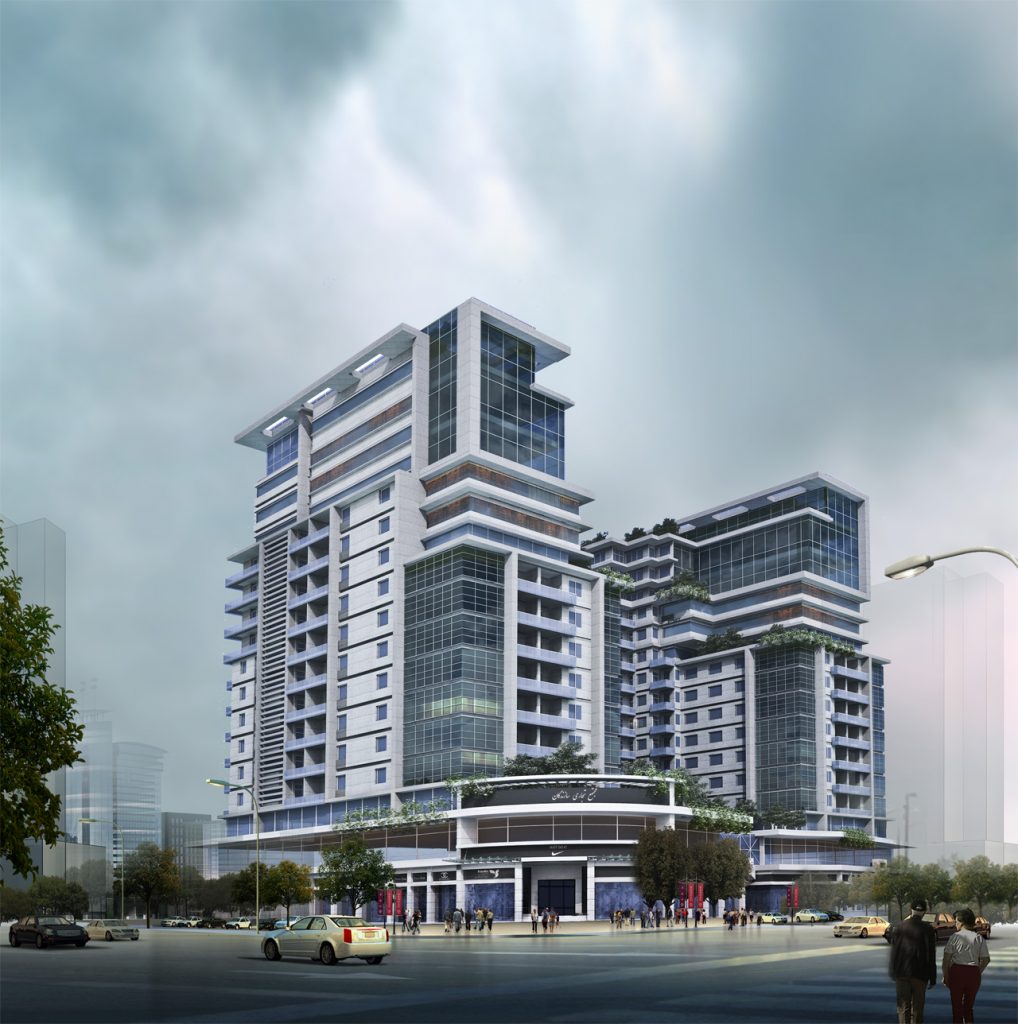 Sazandegan Complex Competition
Client
Sazandegan Developments
In collaboration with
Mana Co.
Awarded first prize, the mixed use complex is designed in 16 floors with 2 levels of parking underground and hosts a wide commercial area along with a considerable number of residential floors with a variety of plans. The building has a simple form divided into two towers which respects the users' needs to access natural light and views between the exterior and interior.
The project is also significant as it goes beyond architecture and has a strong role in the urban context. Situated on one of the main roads it connects two main areas of the city together giving the site a sense of life and dynamics. It is also next to an ecologically listed park which gives all the more reason to utilize the empty space of the site with a rich, socially efficient and practical brief.
Also a main goal of this project was to design according to LEED sustainability standards.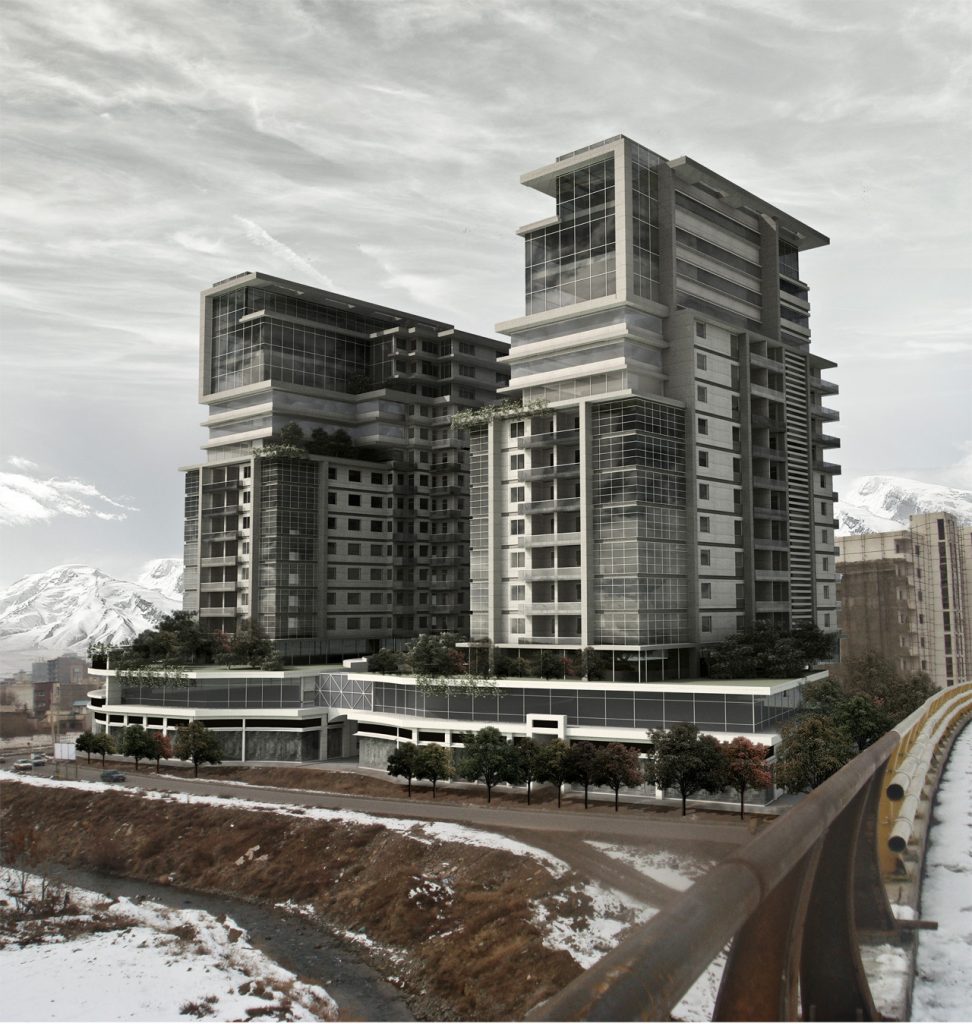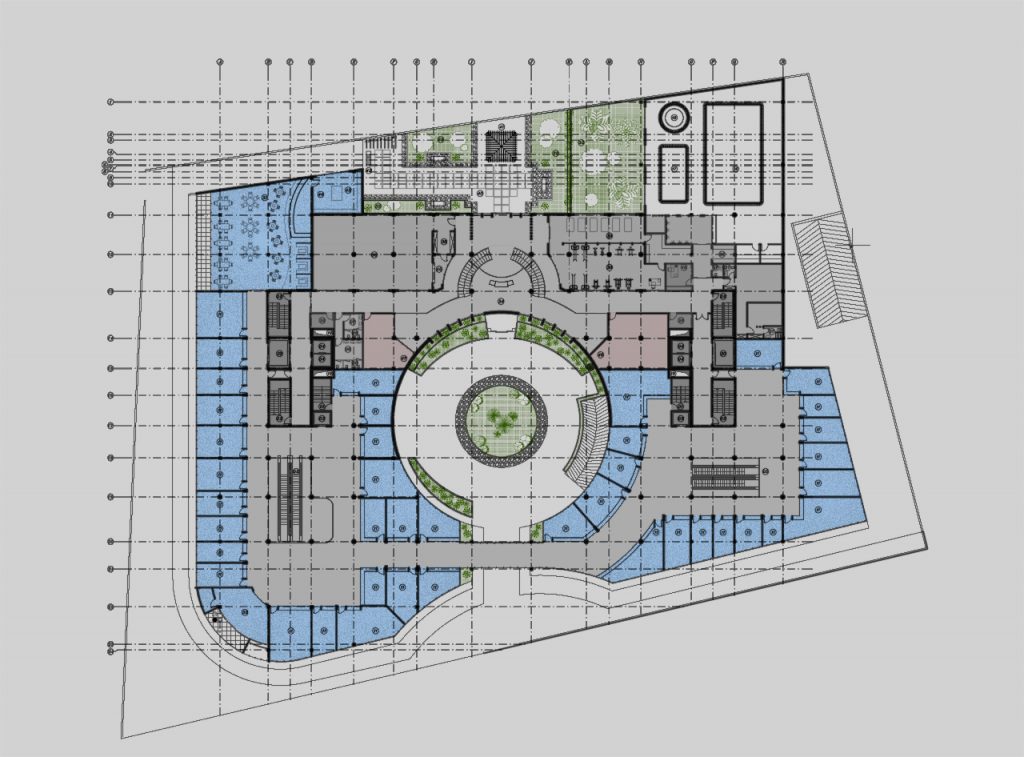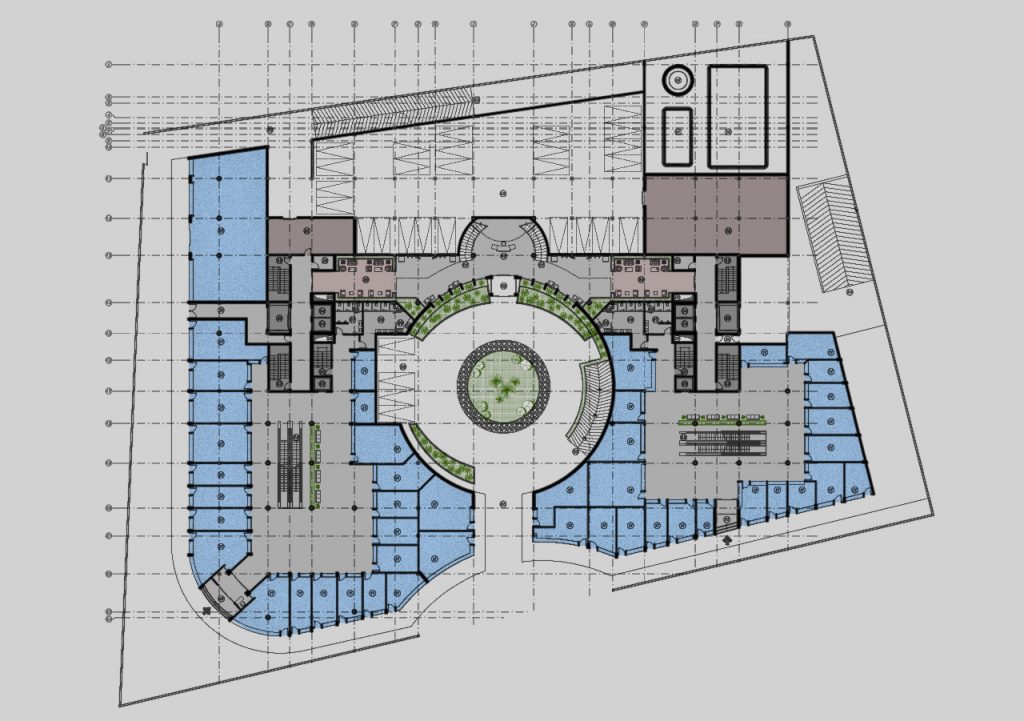 Next Project